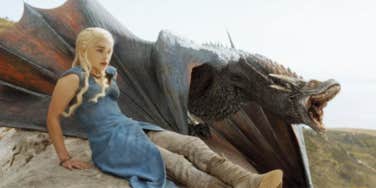 These badass ladies are rightfully taking over TV.
2015 is the year of badass women. There are the real women who are changing the world (hey Hillary!) and then there are the ones that we watch on TV that inspire the rest of us who are probably eating pizza and just happy that we survived another day at the office. Yeah, that's more than likely, but at least we have television women to live vicariously through.
We aren't the only ones either, even Taylor Swift named her cats after two prominent badass fictional women (shout outs to Olivia Benson and Meredith). There have always been strong, independent women on TV, but back in the day we only had Xena and Agent Scully. Basically, we had a small number of women to choose from, but now because of people like Shonda Rhimes and George R.R. Martin, these women are so awesome that we kind of want to be them.
So this year we are celebrating the women that seriously kick ass for a living. Some of them have dragons, some of them work at Seattle Grace and others are lawyers and cops that really steal the show away from most of the men on the show. Basically like Beyonce told us, girls run the motherf—king world. Boom. Here are 18 badass women that you should be watching on television right now: